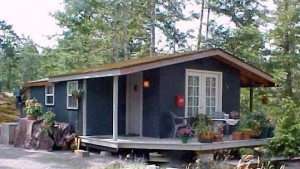 There are many things to take into consideration; does the home already have an existing permit as a vacation rental? If not, the process takes several months and the fee is $2,300.- $2,700. Is the home "turn-key" or will you have to furnish it? If not, another expense will be furnishings to housewares, plan on spending $15,000. – $25,000. to decorate it in style that the vacationers have become accustom to. Other considerations; will you allow for pets? Does the property have ample parking, hot tub or game room? Waterfront homes or water view homes command higher rents and often are the first ones booked for the season.
A long term rental there are less expenses like furnishings, the renters usually pays for the power, water, phone and satellite services. A yard the renter usually maintains. The renters are a bit harder on the wear and tear of your investment home. The downside, you would be unable to occupy it while visiting the island.
Time vs Money; will you be managing the vacation rental or will you have it managed? Management takes care of advertising, reservations, collecting deposits and rents. This service will cost 25% to 35% of the income and usually does not include cleaning between turn-over of guests.
As an investment to purchase a home that has an existing vacation rental permit ask to see the P & L statement for last year's season. Pencil out the investment of the mortgage payments, taxes and homeowners insurance deducted from the income for one season and make an educated decision of this investment.
Long term rentals are in high demand and a single family home can rent from $1,100. to $3,500. a month depending on size, location and views. Please contact me with your questions or concerns, I'd be happy to help you.